Pondicherry vs Mahabalipuram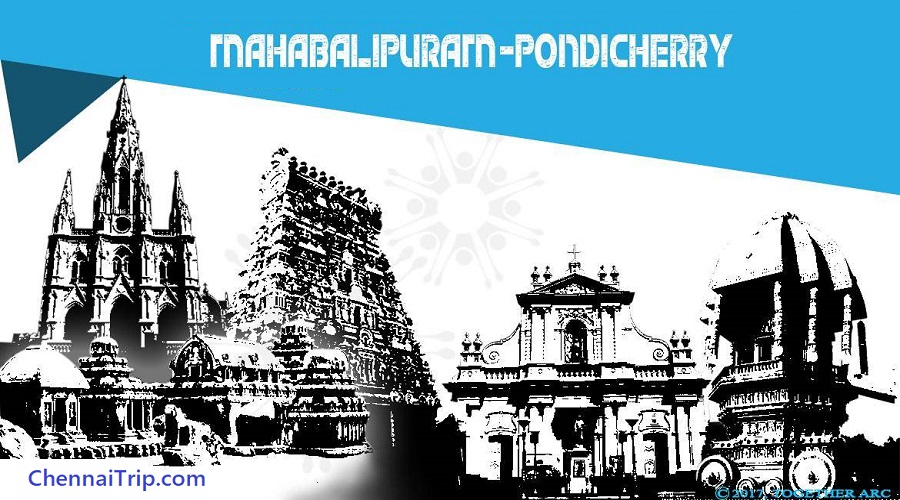 Places to wonder with awe, both Pondicherry and Mahabalipuram cannot be rivalled at, rather envied! They hold the same reputation of being one of the few popular tourist hangouts in India. There can be no single South Indian who hadn't visited these places being in Tamil Nadu. Both these places have many similarities and differences. This blog aims in pondering over them.
Only 60 kilometers from Chennai, Mahabalipuram is a must-visit place, simply for its ancient history, culture and architecture. The whole expanse of it is filled with artistry, historic temples, and monolithic statues, all of the Pallava dynasty. Just zoom in a two-hour drive along the ECR to reach this perfect getaway this weekend.
While Mahabalipuram is just 2 hours from Chennai, Pondicherry or Pondy in short is 3.5 kilometers far!
Talking about Mahabalipuram first, it is in a town in the Kancheepuram district of Tamil Nadu, which about 58 km south of Chennai. It is a historical town which is famous for its group of monuments of the yonder 7th century. Once a major seaport of the Pallava kingdom, it houses several archaeological marvels that has stood time. Each and every corner of it is a perfect testimony to the richness of the Pallava reign, and their skilled architecture. Shore Temple, Sculpture Musuem, Mahapalipuram Beach, Anjuna's Penance, Mandapams/Caves, Ganesha Ratha, Krishna's Butter Ball, Pancha Rathas, will remain your favourite places!
A land-locked city, Pondicherry brims with all its beauty, grace, and charm. It has everything to entice an ocean-loving person feel completely at home. Those silver, foamy waves mesmerize every visitor. The vacation to a beach town simply means leisure time with the family, enjoying a drink while listening to the music created by the waves. Manakkula Vinayaga Temple, Sri Aurobindo Ashram, Pondicherry Museum, Botanical Garden, Chunnambar Boat House, Paradise Beach cannot be missed.
You can either visit these places in a day else spend two full days to relish the beauty behind the rocks and sea!