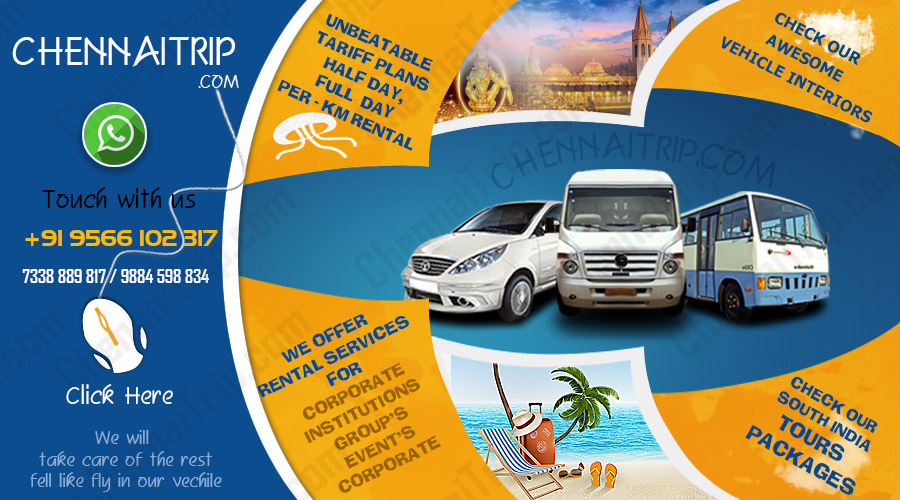 Believe it or not, every single traveller visiting in and around Tamil Nadu will look forward for a trip that is miles above the ordinary! Especially the expectation from a pilgrimage is much more demanding.
Tourists would certainly want for a safe and sound trip, minus clogging and hassles when it comes to reaching their destination. Here is a piece of advice - a
Tempo Traveller
can be a fitting companion during such a spree.
One of the best, comfortable vehicle for all you holiday tour needs, be it you plan a long trip, a nearby short tour or any other tour, a tempo traveller is all that one should bank on to! Quite spacious, it comes with both A/C and non-A/C options and mostly very good conditions with entertainment options.
The various options available for tempo traveller on rent are:
9-Seater Tempo Traveller for 9 persons or less
12-Seater Tempo for 12 persons or less (the most compact and most sought after one of all is this)
15-Seater Tempo for a big group of 15 persons or less
17-Seater Tempo for a big group of 17 persons or less
Understanding the pulse of today's tourists, all the tempo travellers these days come furnished with eye-catching interiors, comfy push-back seats and with seat belts for your comfort and safety. To keep you hooked, they also come equipped with music system for your pursuit. Considering it's a pilgrim trip, most of the tempo travellers also offer high fuel efficiency and a silent and trouble-free journey for the passengers. Booking a Tempo Traveller on rent will be the most ideal decision for your pilgrim trip. You can rely on this vehicle for hilly ride too. At Chennai trip we feel the pulse of your tour requests and understand the true bliss any pilgrimage would give you, therefore we work towards providing a pleasant journey. For further tempo traveller rental needs, contact us! We would be happy to help you!